You need an extration program like winrar/7zip to install our custom patch and open our client
Step 1 : Create an Account via the website this will be used as your login to the server/website (Register).
It is recommended to use and download our Client for your WoW 3.3.5 as it contains the required Files to play on our server
Step 2 : Download Our heroes wow Client Via the downloads page on our website If your having difficulty With the direct Download Additional Download options are on discord.
Step 3 : Download Our Custom patch - C , Once the Client is download this will be placed into the data Folder and should Look Like this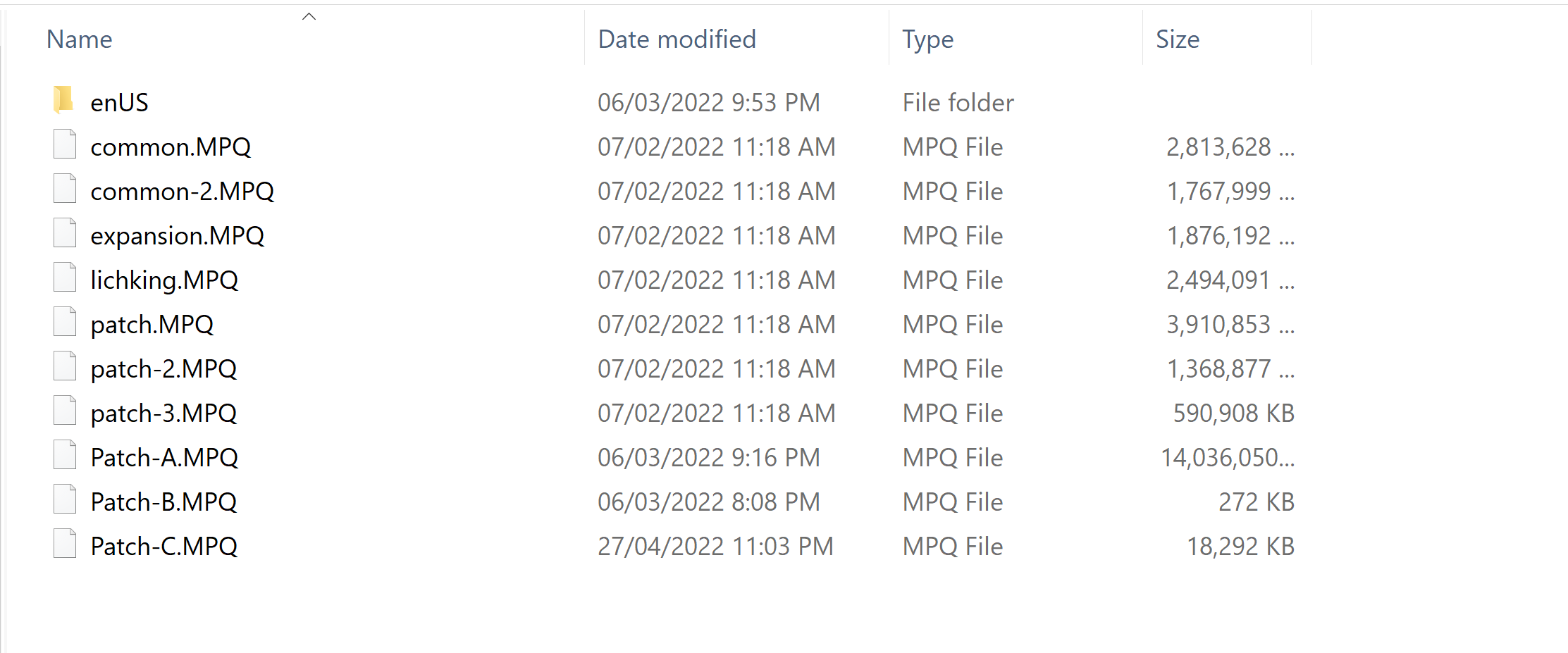 Step 4 : Finally launch HW.Exe Login to the server using the Username and password you used on the website (Not email)
Additional Support Can be given On Our Discord Which can be Found - Discord
We look forward to seeing you ingame!
From all the HeroesWoW Staff, We welcome you to our Server. We hope you enjoy your stay and your game play.